One of my guilty pleasures is the Public Broadcasting Station's Create Channel. That is 8.3 for me. It is so innovative and inspiring that I often find myself sucked into any project that anyone is doing on there! I kind of zone out or enter the space time continuam when watching it too. It seems like two minutes, and an hour has flown right off the shelf; it's quite a gift those people have. Given, PBS is probably the best anyways, but this definately is my favorite subchannel of thiers. :) My favorite shows by far on it are the following:
Painting with Bob Ross. I love it. Why? Well, look how happy the guy is! He has an afro, too, which makes it all the better!
Sewing with Nancy. She is a super talented seamstress, and I only can wish to have her abilities. Many atimes have I wished that I could have unlimited amounts of fabric (and a sewing machine, for that matter) to sew along with her! The quilt patterns she has are PHENOMENAL!
Sometimes I can catch Baking with Julia, which is a must for any create channel... actually, I don't know if I've seen her smiling face in a while... I'm concerned. I need to check 8.3 ASAP, and if she's not on the schedule, I'm calling that station! I love Julia Childs. She's amazing. Would anyone disagree? Look at her!
And finally... (drumroll please) Ask This Old House. Although I've seen the episode where they build a deck and teach the audience how to mow the lawn properly more times than I can count, it never gets old.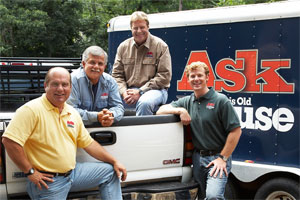 And when I was younger, Martha Stewart was on channel 8. She's not anymore, but she's very talented and is worth a spot on this PBS indulgence list. So here's Martha!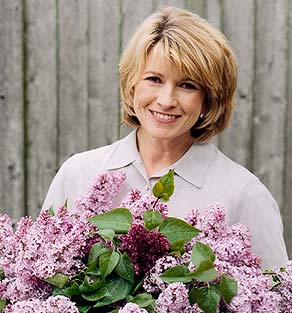 You may think it's silly, but I really do love it. (Call me crazy!) And I know that a lot of you readers have a secret passion for the create channel too. :) So turn that channel to 8.3! Pssstt... they don't have commercials, either. But watch out; time will fly!
'Til next time.